Kitchen Cabinet Malaysia
Need to custom make kitchen cabinets but still out of idea? Look no more. At LKY Renovation, our experienced personnel will be able to provide practical advice, design as well as custom make built-in cabinets for your kitchen. We have experience carpenters to ensure finest quality and durability is brought to your kitchen!
The design of your kitchen portrays your personality, lifestyle and individuality. 
In Malaysia, there are a few general designs which are popular.
Classic/Country Style Design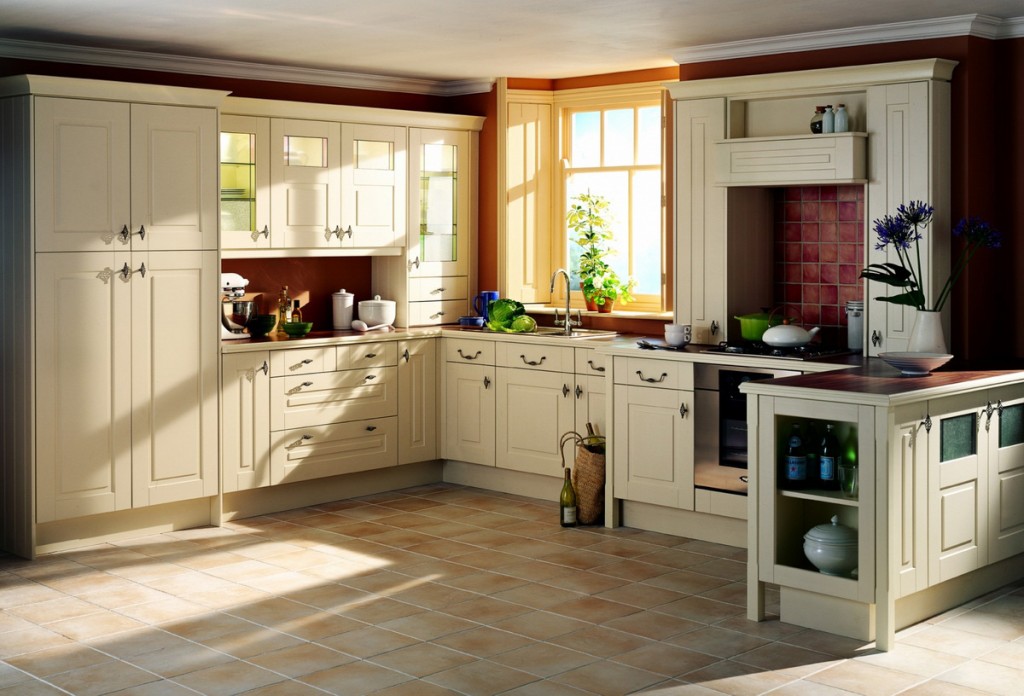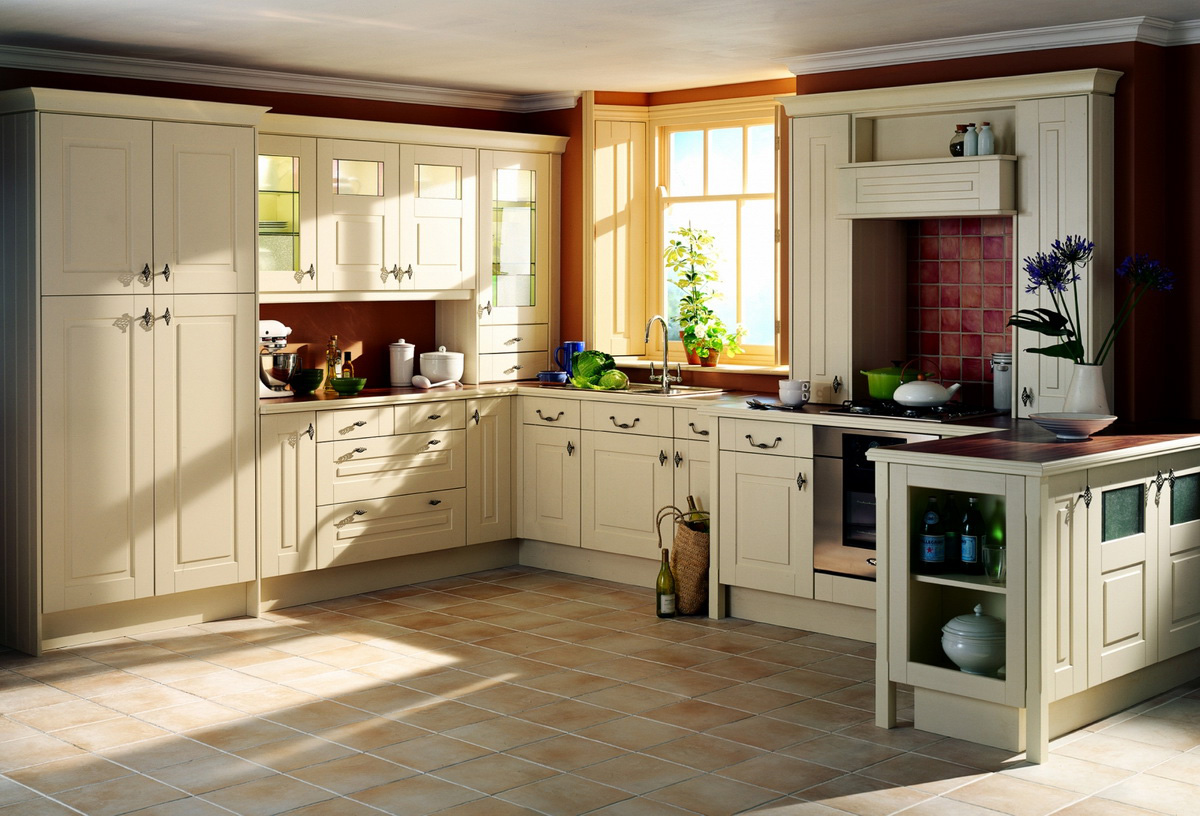 Classic, as well as country style design, draw out elegance and the beauty is timeless. These designs are all about sophistication and artistry. The designs are often derived from the ancient Greeks and Romans. When it is being transformed to the modern days, these designs evoke traditional 18th century feel yet still able to integrate to the modern world in Malaysia. If you love the splendor of antiquity, read more on how you could incorporate it to your kitchen here —->>> Classic Design Kitchen Cabinets
Wood grain design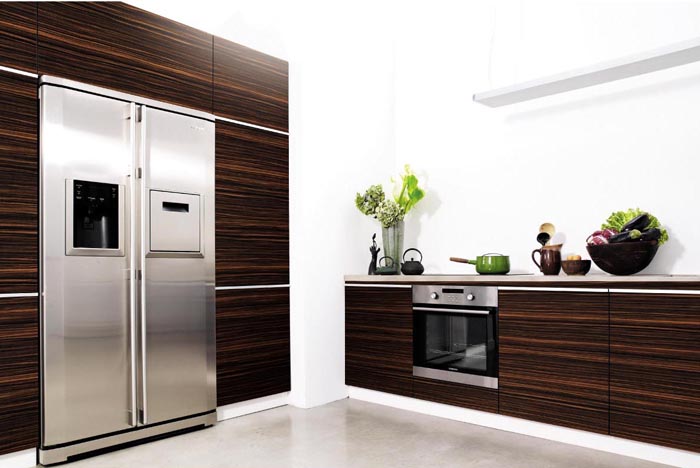 Wood grain designed cabinets brings you back to the nature and close to our heart as it is the Asian traditional design. With the horizontal stripes of the wood grain, your kitchen will look broader and creates the illusion of undulation. It is a brilliant way to add movement and dimension to a design, while drawing attention to something which is naturally and unconditionally beautiful. With the correct combination of colour and wood grain design, you can create a Zen atmosphere or a warm and stimulating feeling. Read more on how you could incorporate nature to your kitchen here —–>>> Wood Grain Design Kitchen Cabinets
Modern design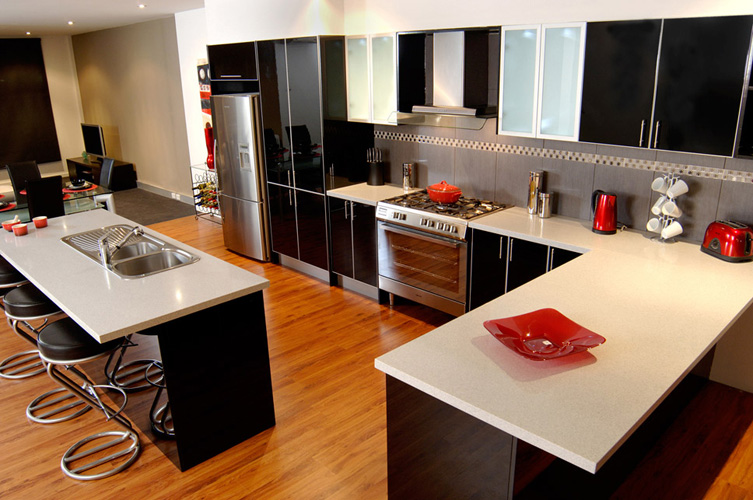 Modern style arose out of the industrial revolution. It is simple, little to no decor and embellishment and carries horizontal layout and patterns. Frameless cabinet and no-back bar stool also create the minimalist look. The flat-paneled doors of the cabinets and drawers create a level surface void of the depth and texture that mark many other design styles. Modern designs often incorporate bright and bold colours, but stick to introducing only one colour in each space. Read more on the various types of door finishes that could create the modern design here —->>> Modern Design Kitchen Cabinets
Contemporary design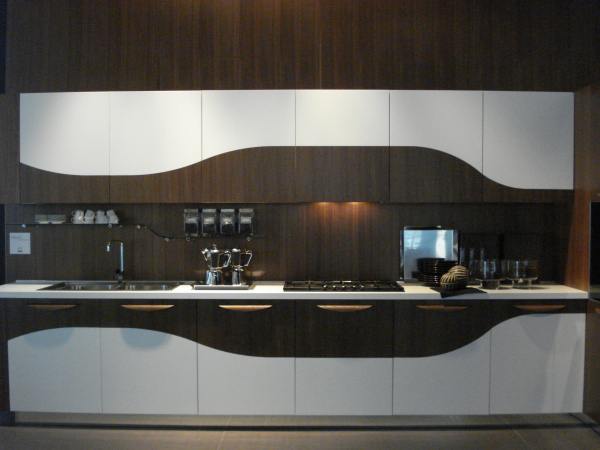 Contemporary design furniture features clean lines and smooth surfaces without any carvings or beautification. These are mainly light-coloured wood, which has minimal wood graining, frosted or clear glass, stainless steel, nickel and chrome. Less is more, is the main concept for contemporary design. These could be achieved by both modern with some combination with wood grain. Read more on contemporary designs here —->>> Contemporary Design Kitchen Cabinets
Note: Though there are many designs of kitchen cabinets that you can choose from, bear in mind that these designs are achieved through designing the cabinet doors only. The cabinet body will normally still be just a chipboard, hardboard, MDF or plywood (from cheapest to more expensive range). For Malaysia's humid climate, it is always advisable to use plywood. You can learn more on the types of wood for kitchen cabinet body here.
Other related articles that you might be interested:
Tips on kitchen remodeling for Malaysia's houses
Comparison of Various Counter Tops
Brief description on Formica, Veneer, Acrylic and Spray Painting